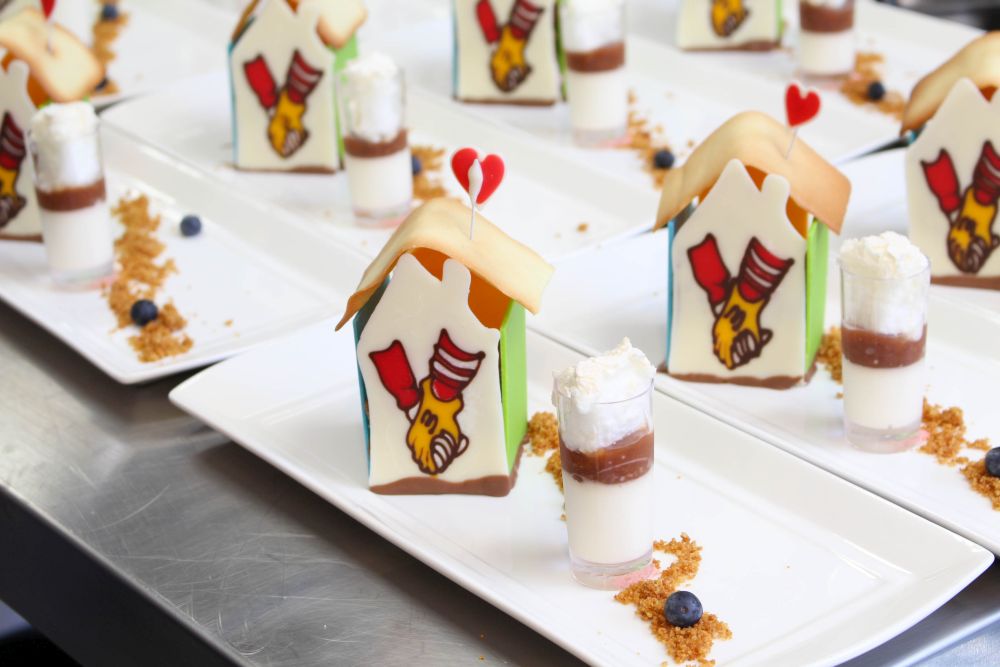 New commercial kitchen equipment in Ronald McDonald House Perth.

In support of the local WA community, Simply Stainless donated stainless steel commercial kitchen equipment to Ronald McDonald House (RMH) Perth.
Located in Nedlands, Western Australia, Ronald McDonald House Perth provides a free home away from home for WA region families who must travel to ensure their child receives specialist medical care provided by hospitals here in Perth.
RMH has 47 rooms total. Their facilities can accommodate up to 200 people per night. Over 3,000 families have had a welcoming, safe stay at Ronald Mcdonald House Perth since it opened in 2015.
As part of staying with RMH Perth, volunteers cook parents and their children battling serious long-term illnesses, fresh, home-cooked meals.
Some of their incredible volunteer kitchen operations include:
Lovin' from the Oven: community and corporate groups bake during the day

The Home for Dinner Program: two qualified chefs supervise 28-meal rotating menu, prepared by corporate and community volunteers

Big Breakfasts: breakfast is prepared for families by weekend volunteers
A recent increase in the number of guests seeking accommodation has increased the need for more food.
This guest growth was unsustainable using the existing domestic kitchen set-up. Updating the kitchen with new commercial kitchen equipment was necessary for RMH to continue to provide for guest growth and future success helping others.
As a collective effort, local WA companies supported this growth by donating design work, employing chefs free-of-charge to supervise volunteer cooks, and donating commercial kitchen equipment, etc.
Simply Stainless contributed to the renovations by donating stainless steel mobile work benches, work tables and wall shelves.
Why we care about community involvement.
When you see the difference a new commercial kitchen can make in easing the facilitation of mass healthy meals for families struggling through such a difficult time period, we are all reminded of the joy that comes with community investment.
While most know us as a global brand specialising in quality modular stainless steel, at the core of our business we value the relationships we build – with our customers, our community and their relationship with our product.
We love all aspects of the kitchen. Most importantly, the relationship that food helps to create with families, the community and how our modular range can make a difference in simplifying the preparation of healthy food for children whose lives depend on it.