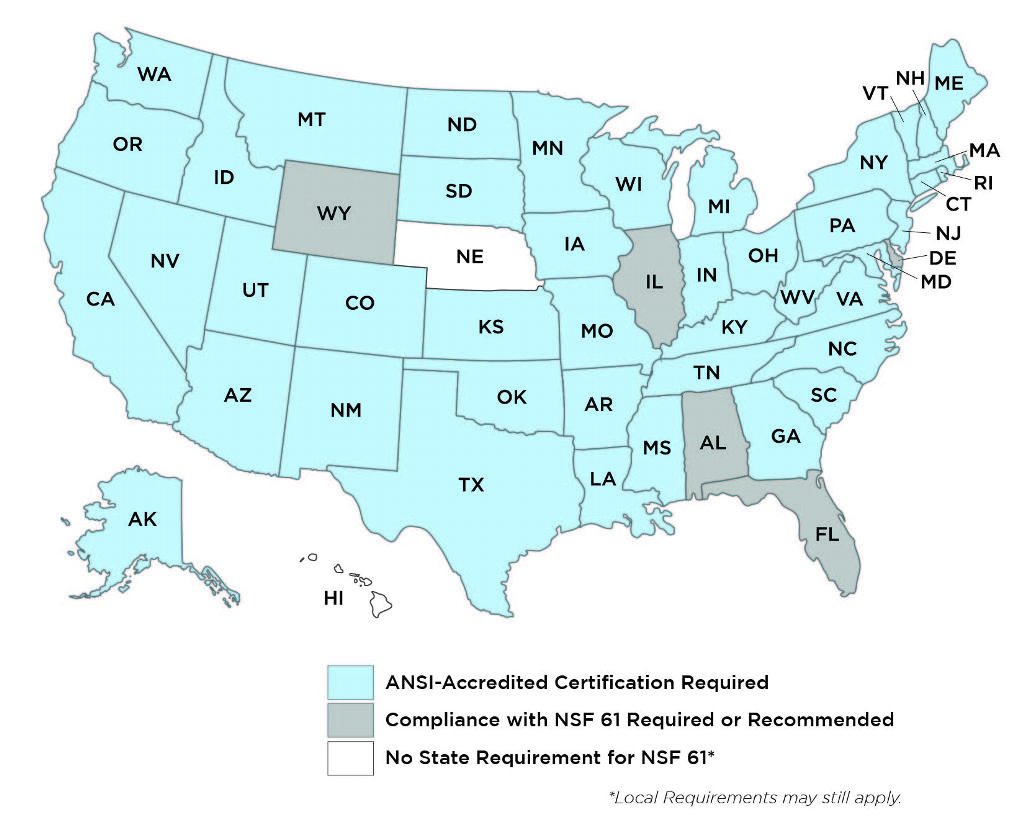 You've likely heard about NSF certified products in our industry but perhaps don't have clarity on what NSF certification actually means or why it matters from a stainless steel fabrication perspective.
You now have access to Simply Stainless NSF certified products.
As a reputable independent organisation, the mission of NSF International is to advocate on behalf of human health. They do so by developing public health standards that safeguard food, water, the environment and consumer products.
NSF International has a very diversified staff of certification experts. Public health professionals, certification specialists, toxicologists, engineers, microbiologists and chemists regularly develop and maintain certification standards.
To evaluate products for certification, this team of innovators require products to go through meticulous examinations and comprehensive testing. Products must pass all examinations and testing before they are rewarded the NSF stamp of approval.
Within the food service industry specifically, they test food service equipment and supplies. Our system of modular stainless steel falls within this industry category.
When a company and their product receive NSF certification you can have confidence that they adhere to a set of vital, bench-marked quality standards for consumer safety.
Not all Stainless Steel is created equal.
Not all stainless steel fabricators offer NSF certified product. But we aren't your average stainless steel fabricator.
Becoming NSF certified is not an industry requirement. However, companies that put their product through rigorous testing do so to gain your trust and confidence in their product. We want you to know with certainty that our product is of the utmost quality.
We are too well aware of how chaotic time in the kitchen can be. The last thing you need to worry about is equipment failing to perform when you need it most. Or even worse, any individual's safety being compromised due to faulty equipment.
This is why NSF certified products are crucial in a professional kitchen setting. This certification has created a high standard that ensures companies do their due diligence protecting you, our loyal customers, by selecting products known and tested to be safe.
Certification requires yearly audits. This guarantees that as our industry innovates and stainless steel product evolves, we are up-to-date integrating all these measures in adherence to critical safety standards.
Are you looking to develop a NSF specific stainless steel range to suit your requirements? Let us know how we can assist you in developing product. Contact us here.